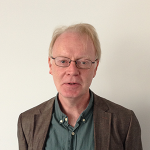 Denis Crowley holds degrees from University College Dublin and Trinity College Dublin. He has worked in the European Commission since 1997 after an earlier career in different branches of the Irish public service. His work in the Commission has been on social policy and more recently education and training. Within the Commission's Directorate General for Education and Culture, he is currently Head of Unit with responsibility for the Marie Sklowdowska Curie Actions for researcher mobility; the European Institute for Innovation and Technology (EIT); and for policy on innovation in education.
Abstract for the presentation of Denis Crowley during the conference 'Turkish Universities in the European Research Area (ERA)'
In the session 'Excellent Science', Denis Crowley, will refer to the opportunities offered within the Marie Skłodowska-Curie actions (MSCA) for the Turkish researchers and Turkish universities and research organisations.
MSCA ensure excellent and innovative research training as well as attractive career and knowledge-exchange opportunities through cross-border and cross-sector mobility of researchers, to better prepare them for current and future societal challenges. MSCA are open to all domains of research and innovation addressed under the Treaty on the Functioning of the European Union, from basic research up to market take-up and innovation services. Research and innovation fields as well as sectors are chosen freely by the applicants in a fully bottom-up manner.
Denis Crowley will also refer to Turkey's performance under the Marie Curie Actions (7th Framework Programme) and the great potential this country presents to improve its successful participation under Horizon2020 MSCA. 
Denis Crowley will introduce the European Institute of Innovation and Technology (EIT) and the Knowledge and Innovation Communities (KICs) and present the opportunities offered for the Turkish education, research and innovation players.
The EIT is a Union body created in 2008 to boost the innovation capacity of the EU by integrating the knowledge triangle of higher education, research and business. The EIT brings added value to the existing research and innovation base, notably by accelerating the uptake and exploitation of technologies and research outcomes and by adding an educational dimension to the EU's innovation landscape.
The EIT's main operational arms are the Knowledge and Innovation Communities. KICs operate in key areas of economic and societal relevance for Europe: sustainable energy (KIC InnoEnergy); future information and communication technologies (EIT Digital), climate change (Climate-KIC), raw materials (EIT Raw Materials) and healthy ageing and active living (EIT Health). Three more KICs will be established in the future in the areas of food, added value manufacturing and urban mobility.
EIT and KICs aim to, and are already, attracting academics, students, researchers and innovators from all over the world, including from Turkey, in their education, innovation and business creation activities. Turkish innovation players – higher education institutions, research organisations and companies – can also join the KIC as partners and cooperate with the KIC around specific innovation projects.