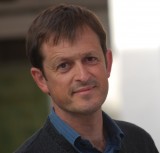 Ignasi Labastida, PhD in Physics from Universitat de Barcelona (UB).
Head of the Office for the Dissemination of Knowledge and the Research Unit at the CRAI (Library) in the UB.
Member of the Steering Committee of the LERU (League of European Research Universities) Community of Chief Information Officers and member of its working groups on Open Access and Research Data
Member of the Working Group on copyright at LIBER (Association of European Research Libraries)
Public Leader of Creative Commons in Spain
He has publications on copyright, open knowledge, and research dissemination. He has trained library staff, researchers and doctoral students in copyright, open access, and research data
Abstract
Research is no longer a close activity. Many researchers are sharing not just their results but all their full research activity from laboratory notes to final data. This new way of sharing research is known as open science and it has become an opportunity and a challenge for research institutions. Among all those sharing initiatives, probably the most followed by researchers is to provide free access to their publications framed in the open access movement. Although open access seems to be known by everyone there are still a lot of questions and misunderstandings that we will try to answer.