Effect of Inflation Pressure on Test Results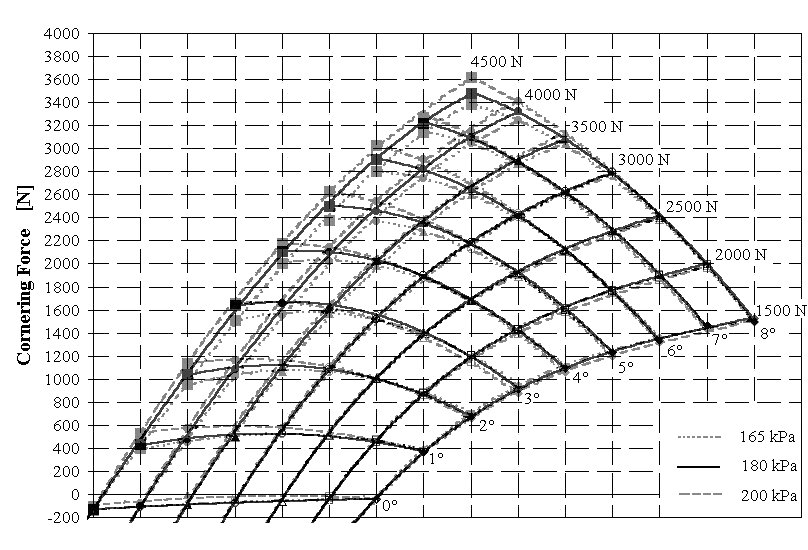 Test Tire: 155 R 13 82 S with one textile body ply and two steel tread plies.
Rim: 4.5Jx13
Since drum diameter of test machine is rather small (0.947 m) and surface is plain steel, the results are not represantative for road behavior.
This carpet plot may be used for educational purposes only. Please refer as External Drum Tire Testing Setup of Middle East Technical University, Ankara, Turkey. Tire Tests by Ergin TÖNÜK.