The Second Tire Test Result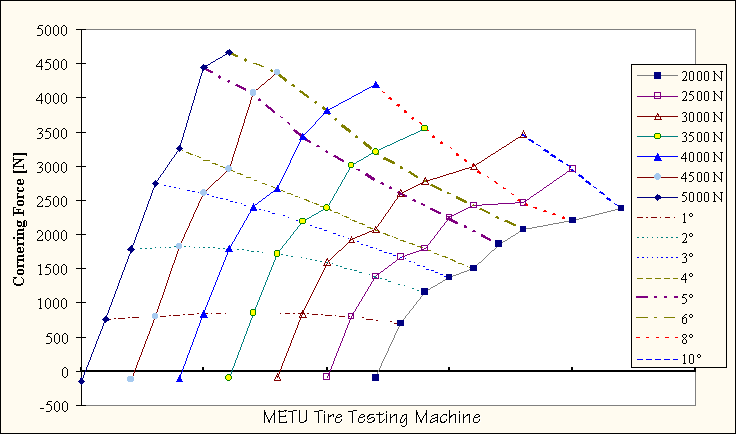 Please note that there are experimental errors which we are trying to correct!
Tire: 175/70R13
Ply Construction: 1 Textile Body Ply, 2 Steel Breaker Plies
Cold Inflation Pressure: 180 kPa (26 psi)
Slip Angle Increment: 2 degrees
Test Speed: 10 km/h
Test Performed by: Research Assistant Hakan Korkmaz and Research Assistant Ergin Tönük
Test Date: December 13. 1997
For detailed information please e-mail me.