The 13th METU British Novelists Seminar, held on 1-2 December 2005, was on
James Joyce and His Works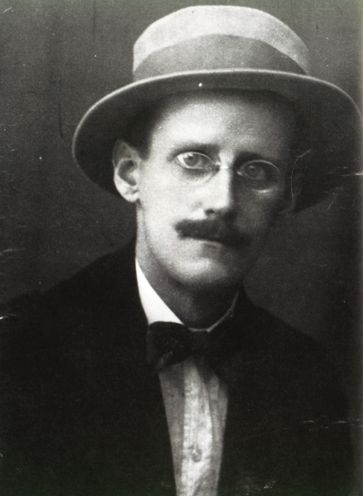 The Proceedings
These are now available from the Department of Foreign Language Education, METU (or email me).
Contents:
Brandabur, Clare "The Conscience of His Race: Postcolonial Joyce"
Batum Mentese, Oya "A Tryst with the Untranslatable: Nevzat Erkmen's Translation of Joyce's Ulysses"
Gunes, Ali "'Things Fall Apart' and 'The Centre Cannot Hold': Human Alienation in James Joyce's 'A Painful Case'"
Inan, Dilek "Gricean Perspectives in James Joyce's Exiles"
Onur, Gulbun "Tone and Rhythm in James Joyce's Selected Letters"
Sonmez, Margaret J-M "Visual Ventriloquism in Finnegan's Wake"
Cubukcu, Feryal "Enchantment, Disenchantment and Reenchantment for Mothers and Lovers in James Joyce"
Isaacson, Lisa "The Entelechist Debate in Sterne and Joyce: Contending with Soul and Sense"
Tomkinson, Fiona "'A great day for European culture': swearing in yellow and applied Aquinas"
Alban, Gillian "Life-affirming Molly Bloom and Life-Questing Clarissa Dalloway: Bloomsday or Bloomsbury?"
Tekin, Kugu "Joyce's Dublin: the Character, the Mirror, the Prison"
Naseri Sis, Farzaneh "The 'Living Dead': Disturbance and Death of Male Power Through a Female Figure's Power of Story Telling in James Joyce's 'The Dead'"