Malum, COVID-19 salgını sebebiyle okulu tatil ettiler, öğrencileri evlerine gönderdiler. Benim akışkanlar mekaniği sınıfındakilere sordum, bu arada biraz CFD öğrenmek ister misiniz, size basit bir video hazırlayayım mı diye. Sınıfın üçte biri olur dedi. Ben de zaten YouTube ortamlarını merak ediyor, eğitim videoları nasıl hazırlanır öğreneyim diyordum, bu da bahanesi oldu. Salgından önce dış akış, sınır tabaka, sürüklenme kuvveti gibi konuları işliyorduk. Öksürükle etrafa yayılan, muhtemel virüs taşıyıcısı, mikrometre mertebesindeki damlacıkların hareketlerinden esinlenrek iki boyutlu dairesel bir cisim üzerinde 0.4 Reynolds sayısındaki sürünen akışı çözdüm ANSYS Fluent ile. Sonuçları derste gördüklerimizle ilişkilendirmeye çalıştım. Bizim öğrencileri ve derste yaptıklarımızı düşünerek hazırladım bu 4 kısa parçalı videoyu, ama akışkanlar mekaniği bilip hiç CFD bilmeyen ve merak edenler de faydalı bulabilirler. İlk iki parça giriş ve motivasyon, üçüncü parça Fluent ile yapılan çözüm, son parça ise sonuçların görselleştirilmesi ile ilgili. Bu videoyu hazırlarken hep söylediğim bir gerçekle tekrar yüzleştim. Bir konuyu enine boyuna öğrenmek istiyorsan onu öğretmeye çalışacaksın. Öğretirken ne kadar bilmediğini anlıyorsun. Burada da aynısı oldu. Bir de fark ettim ki bu tip bir eğitici video hazırlamak epey zahmetli, zaman alan bir iş. Ama zevkli. Devamı gelecektir.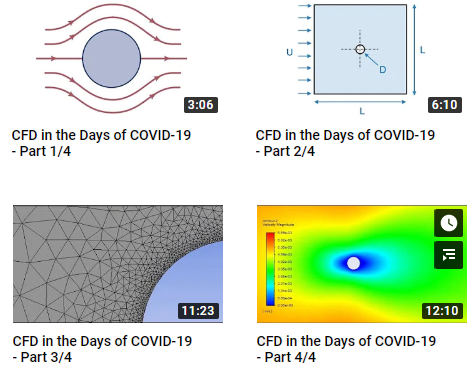 In the first week of ME 306 Fluid Mechanics II, I typically give a short review of our first fluid mechanics course ME 305. And I usually do this by drawing a historical time line on the board showing important figures and their achievements. This semester I made an image file of this time line, part of which is given below. Please click on it to see the full image. As the title and the note on it say, this is an incomplete time line. I know that many important names are missing here, but as I said, this is intended to be a tool to review the material of our first course and to mativate the students for the upcoming new topics. Please let me know if you spot any mistake or want to suggest an addition.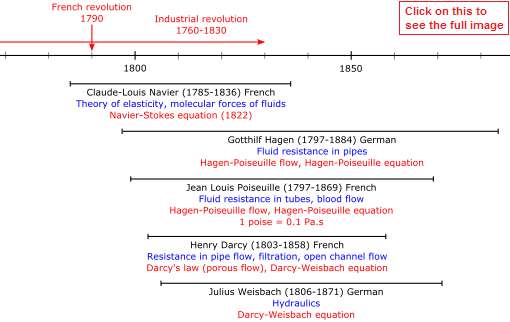 This paper got published recently in Medical and Biological Engineering and Computing. It is the second paper published from Kamil Özden's PhD thesis, which we supervised together with Dr. Yiğit Yazıcıoğlu. Here again we performed Large Large Eddy Simulations (LES) of blood flow inside steneosed vessel models. This time the aim was to understand the effect of stenosis shape on turbulence induced wall pressure fluctuations and the resulting acoustic radiation. We considered blood to be non-Newtonian and worked with a physiological pulsatile flow profile. Converting the simulated wall pressure fluctuations to sound we were able to obtain realistic murmurs that cardiologists hear when they examine patients with a stethescope. We obtained distinct sound patterns for different stenosis shapes that can be identified by a trained doctor's ear. We belive that this work will shed light in developing technologies for the non-invasive acoustic based diagnosis of atherosclerosis. Full form of the paper can be accessed here.


I realized that the Software page of these sites has not been updated for several years and it is not very useful in its current form. So I decided to change it with the new "Read/Watch" page as you see above. I am planning to post there things to read and watch, obviously. It will serve for two purposes; 1. Remind me to read and watch these things, which I really want to do but somehow postpone for the sake of other stuff, 2. Let others be aware of these things that I am interested in, with the hope that they will also find them interesting and useful. The list has just a few items right now and hopefully will grow in time.